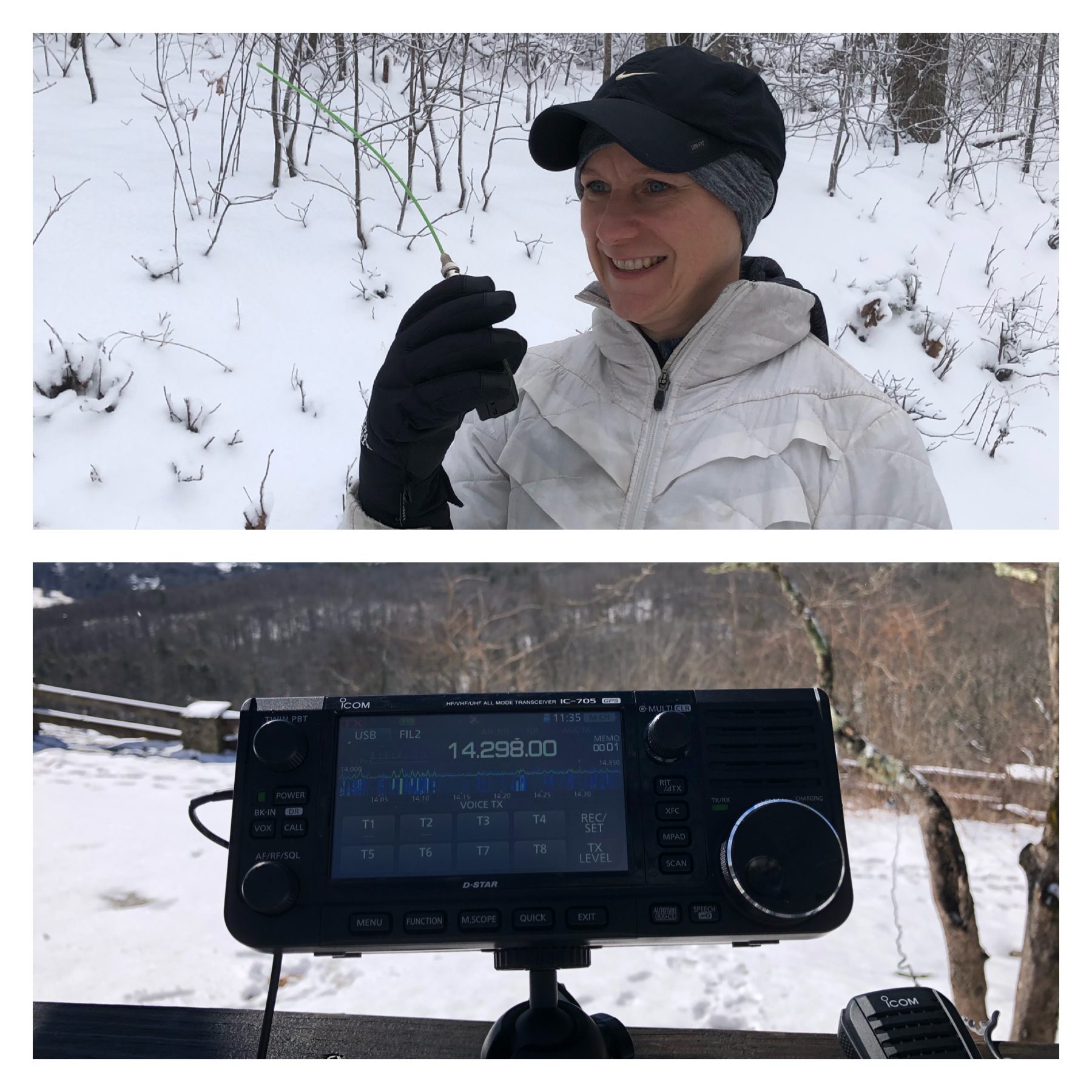 11 Feb

February 2021 Club Meeting – Portable Ham Radio

Thanks for attending the meeting.  Here's a recording and slides.

Please join us for the February 2021 monthly meeting of the Fayette County Amateur Radio Club on 2/25/2021 (always the last Thursday of the month) at 7pm. This meeting will be conducted online and is free and open to anyone with an interest in amateur (ham) radio – even if you're not a member of the club.

This month's presentation will be about Portable Ham Radio. Joe (KI4ASK) and Mary Catherine (KI4HHI) Domaleski will talk about operating ham radio outside – hiking, camping, SOTA, POTA, QRP. It'll include a demonstration of the exciting new IC-705 all-mode radio. Hot on the heels of the club's successful (but "unofficial") Winter Field Day, this presentation will prepare you for spring and summer operations – although operating in the snow can be fun too.