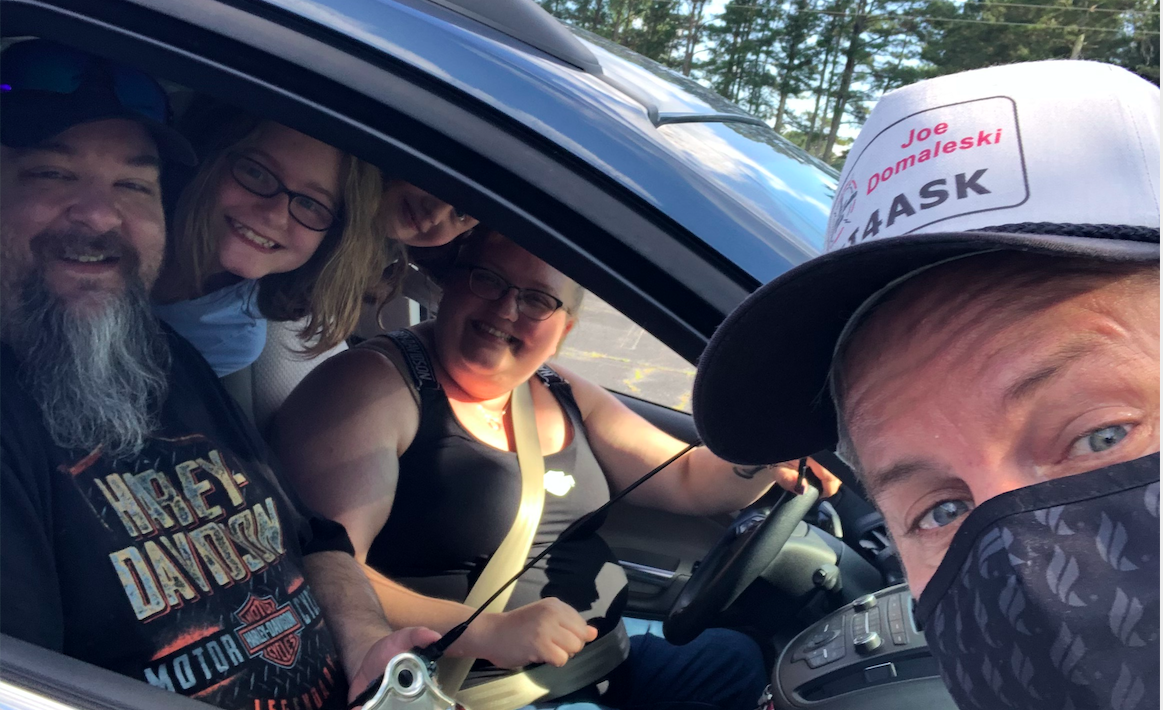 01 Jun

FCARC Drive-By Fox Hunt (5/31/2020)

The Fayette County Amateur Radio Club (FCARC – https://kk4gq.org) held a drive-by fox hunt on Sunday, May 31, 2020 from 5-7pm.  In the amateur (ham) radio community, a "fox hunt" is a radio direction finding exercise in which participants locate a hidden radio transmitter. Recognizing the need to maintain social distancing during the COVID-19 pandemic, the fox hunt was designed so that participants did not have to get out of their vehicles.

In preparation for the fox hunt, the FCARC had conducted several "stay-at-home" direction finding exercises and shared online information about how to participant in a fox hunt, including a recap of the Fox Hunting 101 Presentation from a club meeting last year.

Club member Joe Domaleski, KI4ASK, setup an automated "fox beacon" on 146.535 MHz running 5 watts of RF power.  The fox was powered using a simple hand held radio, a Byonics controller, and a high gain magnetic mount antenna.

The Fox Hunt started at 5pm with a net on the club KK4GQ 145.210 repeater.  A quick roll call was taken to determine who was participating and to give out the fox frequency of 146.535 MHz.  Participants were only told that the fox was located somewhere within Fayette County and that they had two hours to find the fox.  Within the first 30 minutes, the first three groups found the fox.  Here are some pictures of the participants.

First place finisher Jeremy Shrader (KM4LVJ) and his family

Second place – Bryan Macera (K7CPT) & Davis Max (KE4TAY)

Third Place – Ross Pryor (AJ4P) & Kell Pryor (KJ4RJW)

The top three finishers were awarded prizes.
First place – Baofeng HT radio
Second place – Radio "Go Bag"
Third place – Ham radio badge lanyard
Everyone was able to find the fox!  Here are pictures of more participants.
In order to make this fox hunt safe and fun, we "hid in plain sight" at Fayetteville Christian Church.  Once participants found the fox, they were instructed to simply pull up and stay in their cars.  Small hints were given towards the end of the fox hunt.  The final position was revealed via APRS beacon KI4ASK-7.
Fox hunting is a lot of fun for the whole family.  It has a practical use in finding hidden transmitters that may be causing interference, locating radio beacons, or determining paths of optimal radio signals.  The club is planning to do more fox hunts over the summer.  Stay tuned for more!